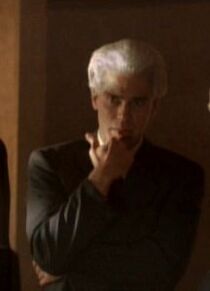 Gar was a character on The Pretender who appear in episodes Bank, Bloodlines (Part 1) and Bloodlines (Part 2). He was portrayed by Amir Aboulela.
Hardly anything is known about Gar, he worked at The Centre as a cleaner and was very loyal to Mr. Raines. He was killed in SL-27 explosion in May of 1998 and later was blamed for the bombing.
Ad blocker interference detected!
Wikia is a free-to-use site that makes money from advertising. We have a modified experience for viewers using ad blockers

Wikia is not accessible if you've made further modifications. Remove the custom ad blocker rule(s) and the page will load as expected.